Who We Are and Why We Love New Mexico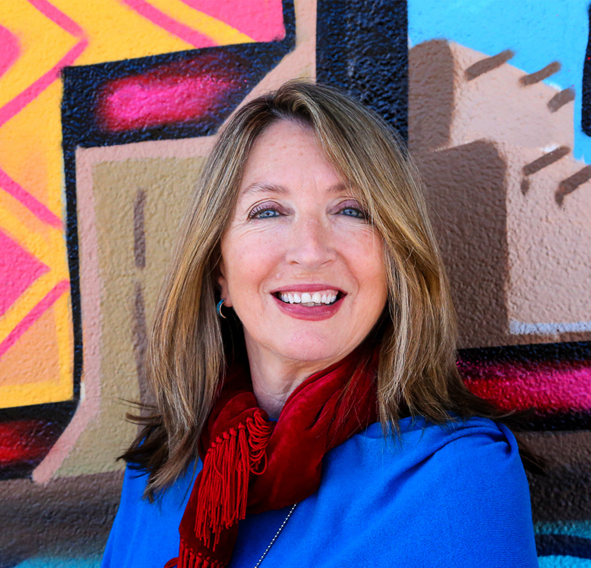 ---
About Us
Bunny Terry. Native New Mexican. Realtor with Keller Williams Santa Fe. Big eater of green chile and carne adovada.
Living the dream life in Santa Fe with my sweetie, who grew up here. Mom of two, one who just finished an MSW/MBA at Highlands and married her great love, one living in San Jose, CA, with his adorable wife and his more adorable two sons, Nolan and Jake (yes, I am a grandmother!). Snow Skier (sorta). Water Skier (avid).
Lover of Santa Fe, Ute Lake, Quay County, hiking, cemeteries, dive bars, tourist traps, all things New Mexican.
Nine or ten years ago, when blogging was just a baby in general, I read an article that said folks who were thinking about blogging should write about what they love. I went to sleep with that article on the bed beside me and woke with a start in the middle of the night. Yes, I love my family and friends, but who would want to read about them other than the collection of cousins and Loganites who surrounded me at the time (Logan being the tiny village in northeastern New Mexico where I grew up and was living then)?
The thing I knew I loved was New Mexico. I loved day trips to the top of the Sandia mountain range. I loved knocking around junk stores in Santa Rosa. I loved the dive bars in Red River. The history museum in Santa Fe, along with the Plaza and the food. I loved green chile at Sadie's in Albuquerque and sipping wine at Black Mesa Winery. In fact, I couldn't think of anything about New Mexico that I didn't love.
So here we are, hundreds of blog posts later, setting up a new site that will hopefully be easy to navigate, informative, fun, and most of all, pretty and quirky, just like New Mexico is.
If you love New Mexico in your own way, you're welcome to write a guest post. Email me at bunnyterry1@gmail.com with your ideas, content and photos.